---
Welcome

Interested in participating in the Math Kangaroo 2019?!

We believe that by inviting students of any national or ethnic origin to the International Competition in Mathematics , Math Kangaroo makes an effort to:

Encourage students to master their mathematical knowledge.
Give them confidence in their ability for comprehending mathematics.
Help them understand how mathematics applies in nature's laws and human activities.
Develop their ability to derive pleasure and satisfaction through intellectual life.
Show that mathematical education is significant in every part of the world.
---
Guam's National Winners

GCC Competition Information

The GCC Math Department will be hosting the Annual Math Kangaroo Competition on

March 22, 2019 at the Allied Health Building.

The agenda for the day is as follows:

8:30am to 11:30am

-

Math Kangaroo Competition 2019

10:30am to 1:30pm

-

MathFest 2019

Games, Foods, and Prizes.

Participants Requirements

For students in grades 1 through 12.

Both public, private, and home school may participate.

Registration Dates: September 15-December 15
Powered by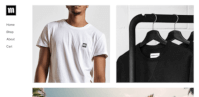 Create your own unique website with customizable templates.